Find your Home's Value

Get a free comparative market analysis of your home's value sent to you with no obligations.
USE MY MOBILE DEVICE APP TO FIND PROPERTIES -
CLICK HERE
Welcome to the website of Gerry Moylan, licensed Realtor & Associate Broker with Keller Williams Realty!




15508 Morrison St. Sherman Oaks $860,000

SOLD

!


326 N Harper Ave. Beverly Center $932,000

SOLD!


928 N. Croft Ave. West Hollywood $879,000

SOLD!


4460 Stansbury Ave. $835,000 -

SOLD

!
2221 Buckingham Rd. Los Angeles $790,000 -

SOLD

!
8061 Rosewood Ave. Beverly/Grove $735,000 -

SOLD

!
832 Palm Ave. #204 West Hollywood $500,000

SOLD

!
14014 Milbank St. #3 Sherman Oaks $525,000

SOLD

!
4641 Don Pio Dr. $619,000

SOLD

!
11536 Burbank Blvd. #106 -

SOLD

!
13331 Moorpark St. #124 -

SOLD

!
14014 Milbank St. #6 $515,000 -

SOLD

!
4435 Canoga Ave. $499,000 -

SOLD!


8550 Holloway Dr. West Hollywood $490,000 -

SOLD!


7123 Woodrow Wilson Hollywood Hills $649,900 -

SOLD!


108 W 2nd St. #514 Los Angeles-

SOLD!




8358 Manitoba #8 Playa Del Rey -

SOLD!

4201 Colfax Ave. Unit B -

SOLD!


4189 Vineland Ave. #113

SOLD!


13011 Mindanao Way #1 Marina Del Rey

SOLD!


1238 N. Cahuenga Los Angeles

SOLD!


4211 Redwood Ave. Marina Del Rey

SOLD!


1730 Camino Palmero Los Angeles

SOLD!

3134 Ellington Dr. Hollywood Hills

SOLD!


2413 Wellington Rd. Los Angeles

SOLD!


1806 S. La Brea Los Angeles

SOLD!


1400 N Hayworth Ave. Los Angeles

SOLD!


253 S. Broadway #407 Los Angeles SOLD!
1236 S. Sierra Bonita Ave. Los Angeles

SOLD!


6620 Van Noord Ave

SOLD!


10701 Wilshire #1 Westwood - SOLD!
4724 Heaven Ave.

SOLD!


5218 Comercio Ave.

SOLD!




1212 N Avon St.

SOLD!



The market has changed and appears to be heading toward a seller's market. Inventory is low and the competition is fierce! You need a tough agent to negotiate and get your deal done!

I am very experienced with the old market, today's market and everything in between -- including short sales and foreclosures. With me, you get a very hands-on Realtor with an extensive internet and computer background, which we definitely use to your advantage.





You can be a buyer or a seller. Each of you needs the other, and with someone like me, we all work together to get the job done, which is helping the buyer purchase the property the owner is selling.

My record and client satisfaction speak for themselves. Plus, I love what I do! Call me today 323-528-9989.


Gerry's listings are seen by THOUSANDS, because of his ability to populate properties for sale throughout greater Los Angeles to hundreds of websites with the click of a mouse (and some serious programming), including

The MLS

,

Realtor.com

,

Trulia

,

Zillow

,

Redfin

,

Postlets

,

Craigslist

, and the list goes on.

Whether a buyer or seller, you are in good hands with Gerry Moylan. So forget old school - newspapers and flyers are out! Facebook, Twitter and other social media websites are in! Catch the high-tech wave and utilize the real estate services of Gerry Moylan - you'll be so glad you did!

You can begin your free search right now, using the MLS search below. OR simply Call Gerry Moylan right now at 323-528-9989 for all of your real estate needs.

"Gerry is the best. He is always forthright and honest, and he has a great grasp of the market, which helped us set expectations. In addition to helping us market and sell our home in a way that exceeded our expectations, he went out of his way for us more than once. The best example of this is how he tracked down the retrofitter from when we had originally purchased the home a few years prior (he was not our agent for the purchase) and got us a refund check for some not-to-snuff work the retrofitter had done. Buying or selling a home is, for me anyway, a very intimidating process, and Gerry made it totally painless. Really can't recommend him highly enough." - Jarred B.






MORE CLIENT TESTIMONIALS

Rating:

10

(out of 0-10)

Comments:

"Gerry has been assisting out family for years and is as professional as they come. He helped me negotiate a difficult foreclosure purchase to completion with both sides pleased at the outcome. Highly recommended."



Rating: 10 (out of 0-10)


Comments:

"I worked with Gerry in late 2010 to purchase my 3rd home. Throughout the process I felt that Gerry listened to me and understood what I was looking for ... he did not waste my or his time showing me properties that would not work for me. He gave excellent insight and advice and knows the ever changing LA real estate market. He negotiated aggresssively and honestly on my behalf and he brokered a fantastic deal. I can honestly say that Gerry earned my trust and respect. I will never work with another real estate agent. Gerry is my agent."





Rating: 10

Comments:

"I had a fantastic experience doing a short sale with Gerry. He was very helpful, easy to work with, and had our interests in mind. I would recommend him in a heart beat!"




Rating: 10

Comments:

"Gerry is the best. I absolutely could not have sold my house and bought my new place without his expertise."



Rating:

10

(out of 0-10)


Comments:

"Gerry's passion for real estate is infectious. He always went WAY above and beyond for us when searching for a home. He is humorous, passionate, timely all in all someone you not only want on your team, but need on your team. I would HIGHLY recommend him."



READ MORE TESTIMONIALS
CLICK HERE


Call Gerry Moylan right now at 323-528-9989

for all of your real estate needs.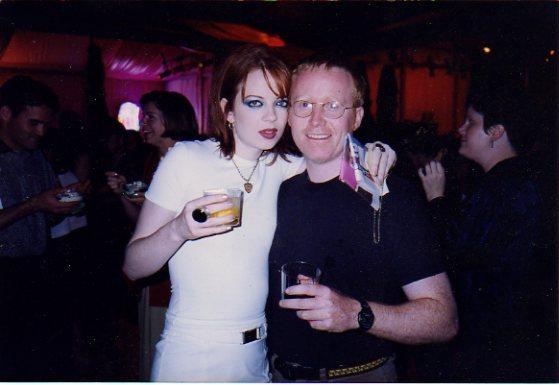 Gerry Moylan is an extremely experienced Realtor and has been selling real estate in Los Angeles for many years. The key to his success is that he doesn't limit himself to just one area. Gerry knows greater Los Angeles like nobody's business. And he knows how to make every deal work! You can find his listings in Miracle Mile, Beverly Center Grove, Hollywood Hills, Hancock Park, Studio City, and more. Although the tide has turned and we are now in a Buyer's Market, Gerry will tell you that it's a great market for both buyers and sellers.

"Don't live in the past and be concerned that your neighbor got more money for their home two years ago," says Moylan. "I will get you the most money the market is willing to pay for your house today." Adding, "The properties that sell are the ones that are priced right for today's market. If you don't agree with what the market is willing to pay for your property, then it's not the right time for you to sell. When you are ready to sell at today's market - give me a call at

323-528-9989

."
Los Angeles Homes for Sale | Real Estate Agent | Downtown Lofts for Sale Lease | Los Angeles Realtor | Keller Williams Realty | Beverly Center | Grove | West Hollywood | Hollywood Hills | Hancock Park | Larchmont Village | Silverlake | Echo Park | Studio City | Downtown Lofts for Sale Lease Los Angeles | Real Estate | Homes for Sale | Realtor | Real Estate Agent | Gerry Moylan | Keller Williams Realty Los Angeles | Miracle Mile | Beverly Center | Grove | West Hollywood | Hollywood Hills | Hancock Park | Keller Williams Realty | Larchmont | Real Estate Agent | Realtor | Condos | Short Sale | Foreclosure | Downtown Lofts for Sale Lease | Los Angeles Real Estate Agent | Homes For Sale Realtor

Gerry Moylan is listed at Real-Estate-Agents.com